Tourism in Tuscany
A world renown destination
Landscapes that take your breath away, like the hills of the hinterlands, or the more than 190 kilometers (120 miles) of sun-kissed coastline. Seven enchanting islands, cities of art that are renowned throughout the world, and picturesque villages. A wide selection of farm holidays and magnificent health spas.
Deluxe accommodation and hotels that are the expression of taste and design. Gourmet dining and precious products of the vine. The tourism offering of Tuscany knows no equal. We find ourselves in a territory that is ideal for all those who decide to invest in the area of tourism or, as a beneficiary, to live out an authentic, moving experience. Always at the peak of classifications and studies within the sector, today Tuscany is synonymous with competence and professionalism of service in the deluxe tourism on offer, in Made in Italy weddings, in experiential wine and dining, in tourism tied to spirituality and wellbeing, and in sustainability applied to travel.
There are numerous factors that compete to establish its primacy in the tourism field, from the wealth of its artistic and cultural heritage to the appeal of its symbol cities such as Florence and Pisa, from its reception capacity for those wishing to get married in Italy to the offering of nature between the sea and the rural hinterlands.
Seven Unesco World heritage Sites
Florence City Center, Siena City Center, Pienza, San Gimignano, Piazza dei Miracoli (Pisa), Villas and Giardini Medicei and Val d'Orcia.
Uffizi Museum
Is the winner of the 2018 TripAdvisor Travelers' Choice Museum.
A 360° touristic offer
Seaside, cultural, rural, mountain, sports, thermal baths & health spa, cruise, business & conferences, wedding, adventure.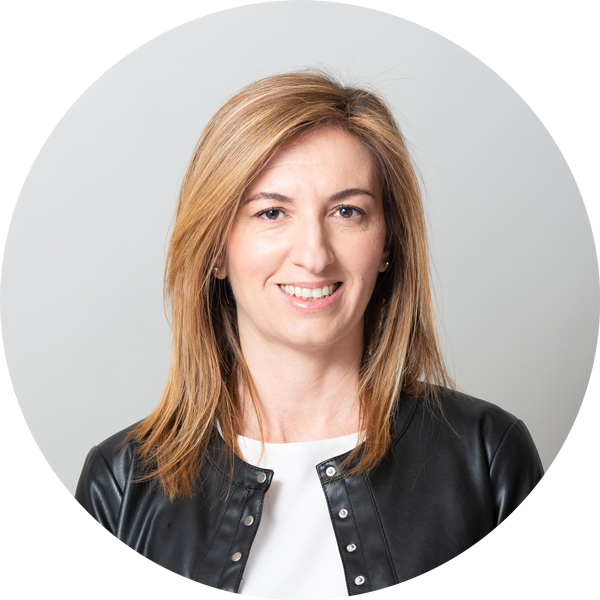 Elissa Piantini
Project Manager
e.piantini@ investintuscany.com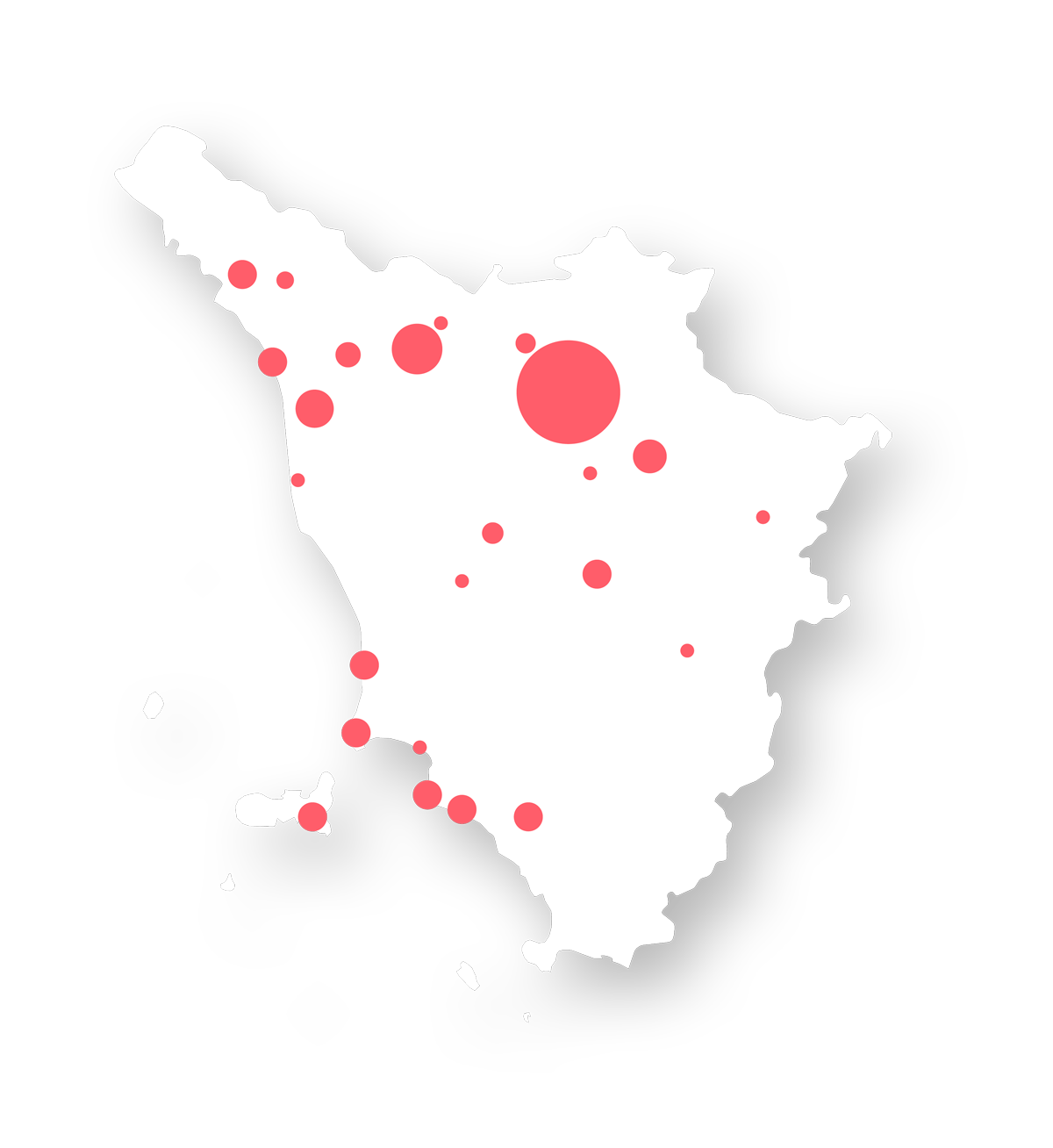 Leading factors
why to invest
Thanks to its incredible offering in terms
of art, nature, villages, and history, tourism is a key resource for Tuscany
With annual revenues of 300 million euro, the cradle of the Renaissance is the queen of agriturismo farmhouse holidays, also thanks to the growing interest in organic production that is lived first hand as the experiential key. Wedding tourism has reached record figures, with total revenues estimated at around 160 million euro, equal to 30% of the entire Italian market with average expenditures of € 55,000. The small cities, symbol of the Tuscan countryside, have seen an increase in their own prestige in the area of tourism because they are capable of guaranteeing an offering that is typically Italian, representing an investment of value with interesting potentialities. Second in Italy for the number of beds, Tuscany is a destination for foreign tourists, who make up more than half of the annual visits.
97 Million
Overnights per year
Top region
For number of five-star accommodations in Italy

Second Region
For numbers of beds
180
Historical residences
18.4 B
euro tourism GDP
10% of Italian tourism GDP
160 M
euro in wedding tourism

30.9% of the entire national market

19.000
Berths for recreational boats
36
restaurants with
Michelin stars
Tourism is a key resource for Tuscany
Thanks to its incredible offering in terms of art, nature, villages, and history, tourism is a key resource for Tuscany. An economy of tourism with Tuscany at the top of the main rankings and in continuous growth in terms of revenues, tourism presence, and employment.
Tuscany Tourism Offering:
Spa & Wellness, Mountain, Countryside, Seaside, Art, and Business travel. Deluxe experiential travel: the essence of personalization. Deluxe sustainable travel: a strong sense of conscious luxury. Deluxe wellbeing travel: medicine, fitness, spiritual tourism. Deluxe detox travel: free from technology.
Air and railway connections:
Two international airports: Florence and Pisa, also easily accessible from Rome, Bologna, and Milan international airports. More than 1.400 km (900 miles) of railway network. Hi-speed trains: Florence – Venice 2h, Florence – Milan 1h 45, Florence – Rome 80 min.